The injection for a glowing skin.
Sunekos is a specific patent protected combination of Hyaluronic Acid and amino acids to stimulate the extracellular matrix regeneration. This treatment promotes youthful and natural features by improving facial volume loss, reducing wrinkles and hydrating the skin.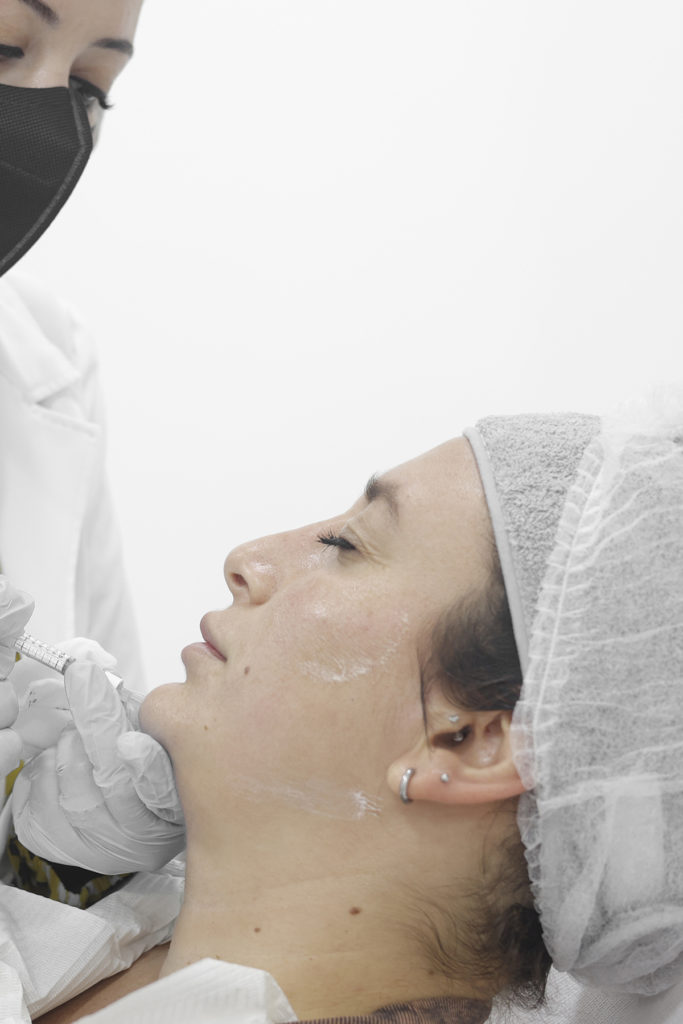 The injection for a glowing skin.
Collagen is a protein that is made up of amino acids and is found in the skin, tendons, bones and muscles. The body's ability to produce collagen decreases with aging and environmental factors such as UV exposure, causing skin to lose its suppleness and begin to wrinkle and sag.
Improves skin quality whilst also addressing specific concerns such as loss of tone, skin ageing, acne scarring, sun damage, dark circles, fine lines and wrinkles.
Sunekos is the only natural product available in aesthetics that stimulates collagen and elastin, therefore performing a natural complexion.
Sunekos also prevents skin elastosis.
This is specific to each patient – the results last 6 months on average, depending on the individual's lifestyle and genetics.
Pregnancy, photosensitivity or use of photosensitive medication, remaining sun tan or artificially tanned skin, active medical conditions (e.g. Influenza), recent surgeries , bleeding disorder, use of anti-coagulant drugs "Heparin in past 12 hours" or "Warfarin or any oral in past 5 days", use of oral isotretinoin in past 6 months (e.g. Accutane), infection or scarring at the treatment area, concurrent inflammatory skin conditions (e.g. Dermatitis, Active acne, Rosacea, etc.), history of keloid scarring or post inflammatory hyperpigmentation, history with cold sores, herpes or impetigo, any disease known with having Koebner phenomena (psoriasis, vitiligo, warts, Molluscum, Contagiosum, lichen planus), chemotherapy or radiotherapy, immunocompromised condition (e.g. HIV) or autoimmune disorder (e.g. Lupus), thyroid or any endocrinal problems.